I have been very happy after doing the program with you and I definitely feel better.
It helped me to get rid of certain negative patterns I had been fighting against for a long time and I do feel more centred and overall happy, calm, balanced.
Thank you very much for your help and for your time.
Thank you for helping me out and for being part of my amazing journey.
My 15 year old son had reached a high level of success in his tennis game however during certain big tournament matches, he would choke when it was time for him to really perform.
I was referred to Rob through a friend and after my son finished Rob's program, he is now far more confident during big matches and his ranking has increased over the last 4 months after finishing the program.
If you are struggling with you tennis game, id recommend you contact Rob
After playing golf at a Professional level for almost 8 years, one day out of the blue I developed a case of the yips while chipping. ..Not only did it destroy my golf game for 2 years, it also effected my self esteem in everyday life.
After trying psychologists with no success, I found Rob ..his program changed everything and now I have overcome the yips on the course and my handicap is the best it has been during my career.
I highly recommend Rob if you are struggling on the course or just want to improve your golf game in general.
I took up competition (Masters) squash late in life and had the frustrating experience of enjoying social squash but choking at competition level.
Anxiety affected my performance and even when I was ahead in a match it would become a big hurdle to close out a match, I lacked confidence and self-belief even when I had better skills than my opponent.
I knew mental strength was an important factor in match preparation but it took a big step to acknowledge this and sign up for mind coaching. At first, I was sceptical about the process, but Rob soon put me at ease. He helped me clear out ingrained negative thoughts and replace them with positive thoughts. He helped me build confidence, self-belief and focus that I have applied to practice sessions and match play, with very positive results.
Through a carefully crafted programme, Rob empathetically helped me open up on my mental game, he built a positive perspective and has given me a range of mental techniques and tools to build my confidence, hype me up, visualise the game and to stay in front or come from behind, at any stage of the game. He has also taught me the importance of post-match analysis and building on the positives and dealing with the negatives.
As a result of Rob's work, I have been able to manage my anxiety more effectively and perform well under pressure. I thoroughly recommend Rob to anyone looking to improve their mental edge and performance, whatever their sport or endeavour.
Member, Remuera Rackets Club
I stumbled across Mindtransforms by chance and it has been an absolutely life changing experience. After years of struggling with mental health issues and health problems i had lost confidence in my self. Rob has given me total confidence back and allowed me to move forward. Rob is great guy very genuine and helpful. The 12 session course was awesome i highly recommend it to anybody wanting to try hypnosis.
I can't recommend hypnosis enough, I've spent a significant component of my life carry stuff that traditional medicines have never been able to address; Robs style made the transition easy, enjoyable and one I looked forward to each week.
Life has a new clarity to it, it is one of the many benefits you can discover working with Rob.
Let's talk today about how we can work together to achieve your goals. Book your Free 30 minute consultation Today.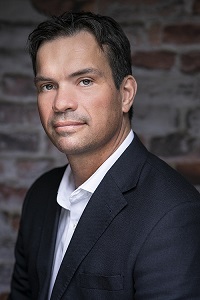 Hi, I'm Rob de Jong, Mind Transformations is my business and we offer a range of unique services to help transform the way you think and to improve your life. I enjoy working with all of my clients and seeing the positive changes that they are making after working with us at Mind Transformations.

I am Not a psychologist or a therapist of any kind. I am a Trainer and Mind Coach and show people to use their minds in a way that leads to a happier and more fulfilling life. Rob De Jong