For many years I've struggled to get back to sleep if I wake in the early hours, and with waking up too early. I've now completed the better sleep programme and it's certainly made a positive difference. I now have some great tools to use to help me back to sleep. So far, I'm sleeping longer and feeling better for it. I'm hopeful this improvement will continue into the future.
I would like to thank you for your sessions as they have helped me to a tremendous extent. It feels pretty good.
Surely I will reach out to you , If I feel I going in a wrong direction,again. 🙂
Again thank you for your time and support over the last few months.
My experience going through Rob's 10 session negativity clearing program was pleasant and productive. I noticed my thoughts and behaviours unconsciously changing from old habits to new desirable traits within familiar situations. I also noticed
– Improved dexterity
– Improved hands-eye coordinations.
– Improved problem solving
– Improved creativity
– Improved self image and self esteem
I enjoyed the various visualisations and imageries suggested throughout the sessions. Overall I am happy with the results and would recommend to anyone considering hypnosis.
I am a new mum and Rob helped me with my anxiety and sleep issues. I felt better overall after our sessions and would absolutely recommend hypnosis from Mind Transforms.
I am delighted to have lost 18lb in the six weeks since our first consultation. The four sessions, complete with the virtual gastric band CDs, has given me the belief that I will continue to loose weight over the next few months to reach my goals of not being overweight and getting fit to enjoy my hobbies in the coming years.
Before I progressed through the Virtual Gastric Band program with Rob , I was the biggest I've ever been. I was unhappy and not confident at all within myself.
At my first session with Rob , i was made to feel very comfortable and enjoyed the session . Fast forward 4 months later ( 2 months after finishing the program ) and i have dropped 7kg . The process felt easy and natural and was not a struggle like previous programs i have tried .
Id like to thank Rob for helping me overcome this issue that had been impacting my life for the last 12 yrs . I would highly recommend Rob's service for anyone ready to loss weight.
Let's talk today about how we can work together to achieve your goals. Book your Free 30 minute consultation Today.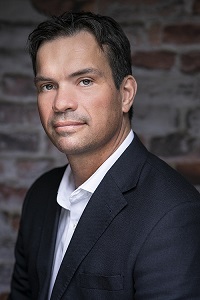 Hi, I'm Rob de Jong, Mind Transformations is my business and we offer a range of unique services to help transform the way you think and to improve your life. I enjoy working with all of my clients and seeing the positive changes that they are making after working with us at Mind Transformations.

I am Not a psychologist or a therapist of any kind. I am a Trainer and Mind Coach and show people to use their minds in a way that leads to a happier and more fulfilling life. Rob De Jong