Let's talk today about how we can work together to achieve your goals. Book your Free 30 minute consultation Today.
Giving credit where it's due, Thank you Robert for helping me to achieve this goal on losing weight. It was such a wonderful experience which allowed me to make changes in my life.
I would find myself eating the right food, staying hydrated with plenty of water and walking every day. I"m already losing weight and have a new mind set.
Living the best life
Working with Rob has been absolutely life changing and transformative for me and has allowed me to cope with high stress situations while being able to go back to enjoying life and study. My sleep due to hypnosis is now the best it has been in many years. My anxiety and stress levels have dropped significantly, and I no longer over think about stressful situations, allowing me to enjoy and focus on life. Working with Rob to address these issues has been fantastic and I highly recommend him to anyone considering hypnosis.
When I first started the sessions with Rob I was at the point of complete exhaustion. Trying to continue a business while working a full time job in healthcare. I can't even begin to tell you how bad things were for me … well, in my head that is. I chose the 10 session plan with Rob As I had a lot of clearing out to do – old energy and trauma which kept pulling me down in life. I felt like I could never really "keep my head above water", so to speak for too long in life… and I'm 48 years old! I don't know how I survived for this long lol each session that passed I found myself leaving Robs office with more tools in my kit, assisting me with everyday life challenges. The "lighter" I started to feel "with less baggage" the easier it was becoming to cope every day In the work place, at home, in the gym, alone with my thoughts My thoughts have become my friend and I create my own reality now. Which is something I struggled with to the point of complete and pure exhaustion before working with Rob I have always been a believer in self healing and nurturing. I've spent so much money on things to help fix me… These 10 sessions with Rob is by far the best move I have made, I'm learning to now self hypnotise, calm myself and my mind With no extra stagnant energy and baggage continually weighing me down. The feeling as free as a bird comes to my mind This is how my mind can fly now, with Rob's guidance
For many years I've struggled to get back to sleep if I wake in the early hours, and with waking up too early. I've now completed the better sleep programme and it's certainly made a positive difference. I now have some great tools to use to help me back to sleep. So far, I'm sleeping longer and feeling better for it. I'm hopeful this improvement will continue into the future.
I would like to thank you for your sessions as they have helped me to a tremendous extent. It feels pretty good.
Surely I will reach out to you , If I feel I going in a wrong direction,again. 🙂
Again thank you for your time and support over the last few months.
My experience going through Rob's 10 session negativity clearing program was pleasant and productive. I noticed my thoughts and behaviours unconsciously changing from old habits to new desirable traits within familiar situations. I also noticed
– Improved dexterity
– Improved hands-eye coordinations.
– Improved problem solving
– Improved creativity
– Improved self image and self esteem
I enjoyed the various visualisations and imageries suggested throughout the sessions. Overall I am happy with the results and would recommend to anyone considering hypnosis.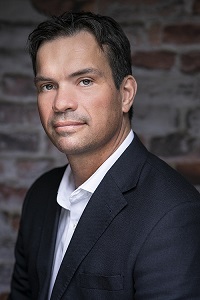 Hi, I'm Rob de Jong, Mind Transformations is my business and we offer a range of unique services to help transform the way you think and to improve your life. I enjoy working with all of my clients and seeing the positive changes that they are making after working with us at Mind Transformations.

I am Not a psychologist or a therapist of any kind. I am a Trainer and Mind Coach and show people to use their minds in a way that leads to a happier and more fulfilling life. Rob De Jong