I stumbled across Mindtransforms by chance and it has been an absolutely life changing experience. After years of struggling with mental health issues and health problems i had lost confidence in my self. Rob has given me total confidence back and allowed me to move forward. Rob is great guy very genuine and helpful. The 12 session course was awesome i highly recommend it to anybody wanting to try hypnosis.
I can't recommend hypnosis enough, I've spent a significant component of my life carry stuff that traditional medicines have never been able to address; Robs style made the transition easy, enjoyable and one I looked forward to each week.
Life has a new clarity to it, it is one of the many benefits you can discover working with Rob.
Working with Rob has been an extraordinary adventure that I would recommend to everyone. Perhaps you have been experiencing confidence issues or wanting more enjoyment and less stress from your working life?
Like all growth activities there is commitment required, however as the weeks go by and changes become obvious (and very welcome!) the sessions become something to look forward to. The goals I set with Rob at the outset of working together have been achieved and even though we have completed our work together I feel there has been more positive change since. Thanks Rob, I will always be grateful for your kind and effective support.
Dear Robert,
Members I talked with all said that the background information you gave about what hypnosis is and how it can assist people in the pursuit of a positive and happy life, was very enlightening. You showed us the power of our mind and how it can be influenced when we are willing to do so, focusing on twenty-first century techniques.
Thank you.
Val Savidan
Speaker Organiser, AERC
Dear Robert,
It was a pleasure to have you speak to our rotary club. You swept aside the misconceptions around hypnosis. I know the members would have all gained an insight into just how hypnosis can assist individuals with everyday issues.
Your talk was easy to follow and very informative.
Thank you again for making the time to come and speak to us.
Peter Bailey
On behalf of, The Half Moon Bay Rotary Club
I have attended Rob's hypnosis seminar and also been hypnotised a few times by him. Rob has very deep understanding and practical skill about hypnosis. I always learn some valuable stuff from him any time when I talk to Rob.
Let's talk today about how we can work together to achieve your goals. Book your Free 30 minute consultation Today.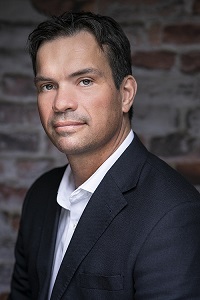 Hi, I'm Rob de Jong, Mind Transformations is my business and we offer a range of unique services to help transform the way you think and to improve your life. I enjoy working with all of my clients and seeing the positive changes that they are making after working with us at Mind Transformations.

I am Not a psychologist or a therapist of any kind. I am a Trainer and Mind Coach and show people to use their minds in a way that leads to a happier and more fulfilling life. Rob De Jong