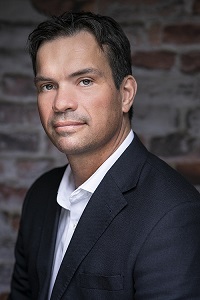 Hi, I'm Rob de Jong, Mind Transformations is my business and we offer a range of unique services to help transform the way you think and to improve your life. I enjoy working with all of my clients and seeing the positive changes that they are making after working with us at Mind Transformations.
After completing my Bachelors of Arts degree in Psychology at the University of Newcastle, I spent a decade studying hypnosis, energy and trance. I've used this knowledge to design our packages and develop the techniques that we use with our clients.
One of the many reasons that I love working with hypnosis is that it is a fast and effective way to create lasting change because it taps directly into the subconscious mind. Scientific studies have shown it as a proven technique for rapid change*.
Contact me today and let's talk about how we can work together to improve or enhance your life, change your beliefs and thoughts about yourself and reach the goals you want to achieve in life.
Please Note:
I am not a psychologist or a therapist of any kind. I am a trainer and mind coach, training people how to use their minds for a happier and more fulfilling life.
Dear Robert,
Members I talked with all said that the background information you gave about what hypnosis is and how it can assist people in the pursuit of a positive and happy life, was very enlightening. You showed us the power of our mind and how it can be influenced when we are willing to do so, focusing on twenty-first century techniques.
Thank you.
Val Savidan
Speaker Organiser, AERC
Dear Robert,
It was a pleasure to have you speak to our rotary club. You swept aside the misconceptions around hypnosis. I know the members would have all gained an insight into just how hypnosis can assist individuals with everyday issues.
Your talk was easy to follow and very informative.
Thank you again for making the time to come and speak to us.
Peter Bailey
On behalf of, The Half Moon Bay Rotary Club
I have attended Rob's hypnosis seminar and also been hypnotised a few times by him. Rob has very deep understanding and practical skill about hypnosis. I always learn some valuable stuff from him any time when I talk to Rob.
Rob is wonderful. He is helping me learn to relax and enjoy a better night's sleep. He is thorough, kind, patient and a great listener. The experience was a positive one for me. I was looking for ways to overcome aspects of anxiety and depression. Excellent followup with broad spectrum support. Will return and highly recommend.
Highly recommend! Rob has helped me reach some of my top goals on the squash court including making top 6 in New Zealand. Also very helpful in my everyday life staying positive!
I have been a client of Rob's for some time and found his depth of knowledge and skill in his specialty to be world class. Additionally he has improved my sports performance and game 'mindset' dramatically. I recommend Rob also for his work in my organisation. He is great for either corporate's or individuals wanting to lift their own performance or indeed the performance of their whole team.
I only heard about hypnosis before, but never had experienced it.But this time around I gave it a go. I was feeling very low and mind was filled with negative thoughts all the time. With only one session with Robert on these, I felt inner peace to a level that could not be described. The results exceeded my expectations. I now feel a lot different and more determined with confidence. All thanks to Robert.