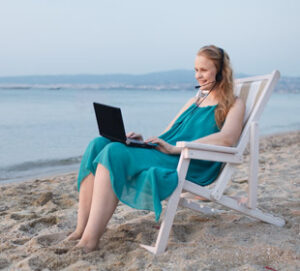 All of the services that we offer at Mind Transformations can be provided just as easily and effectively via Skype as in person. In fact many of our clients prefer Skypenosis (consultation / hypnosis session via Skype) as it saves them time by not having to travel to our offices.
Many of our clients also feel more relaxed and comfortable experiencing our services from the comfort of their own home.
All that is needed for a successful Skypenosis session is a good internet connection, laptop or desktop, a pair of headphones/ earphones and a comfortable chair to relax in, in an area where you won't be disturbed.
Skypenosis allows us to work with our clients anywhere in the world.
Contact me TODAY for your FREE initial 30 minute consultation and let's talk about how we can work together to achieve your goals.